Department of Wonder is a creative collective that brings immersive experiences and intellectual property to life through emerging tech, exquisite stagecraft and aspirational storytelling.
Our Founders
Brandon Oldenburg
Founder
/ Head of Creative
Brandon Oldenburg is an Academy Award-winning film director, designer and immersive storyteller. In addition to winning an Academy Award, Brandon has received four Emmy Awards, multiple Cannes Lions Awards, including the Grand Prix, and a host of other industry accolades. Prior to Department of Wonder, Brandon co-founded Reel FX, Moonbot Studios and Flight School Studio, all leaders in animation and emerging technology storytelling.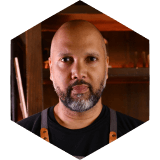 Limbert Fabian
Founder
/ Head of Creative
Limbert Fabian is an Emmy Award-winning director, illustrator, designer, and immersive storyteller. He has directed a variety of animated projects including the Clio Award-winning "The Boy Who Learned to Fly", a short film based on Olympian Usain Bolt's childhood. Most notably, his directorial contribution to "The Scarecrow", a film and game experience for Chipotle, has won every major advertising award including the Cannes Grand Prix.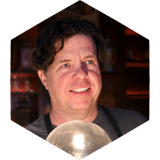 Kyle Clark
Founder
/ President
Kyle Clark is responsible for overseeing and implementing corporate direction and strategy for Experience Trust. During his 25-year career in animation and digital media, Kyle has served in roles ranging from Animation Supervisor to CEO. He's been involved in creating and producing films, commercials, video games and virtual reality experiences for clients and partners such as Warner Brothers, DreamWorks, American Express, Disney, GMC, AT&T, and the NBA. 
Taylor Williams
Founder
/ Head of Experience & Emerging Technology
Taylor Williams is an executive producer with a track record as an early adopter and award-winning innovator in emerging technologies. He has previously produced virtual reality experiences for technology partners including Oculus, Google and Facebook/Meta; brand partners including Shinola, American Express, GMC and Porsche; as well as studios Legendary, LionsGate and Fox. He brings his passion for emerging technology and superior craft to Department of Wonder.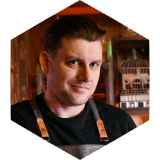 Rickey Crum
Founder
/ Head of Fabrication
Rickey Crum is a professional designer, fabricator and adjunct faculty member at Southern Methodist University. Previously, he was the Lab Manager for the Deason Innovation Gym within the Lyle school of Engineering at SMU. Before joining the SMU team, he worked at CallisonRTKL where he focused on both domestic and international commercial retail and entertainment projects. Rickey values both old and new technologies, and pushes to integrate both in his work.
Credits
Theatrical Manager
Kevin Holden
Fabrication Manager
Jeremy Crum
Media Manager
Brandon Dickson
Technical Assistant
Camden Henderson
Fabricators
Ari Bender
Shannon Caston
Patrick Cupp
Henry Darnell
Rachel Olson
Additional Fabrication
Freddie Camacho
Brian Dumaine
Kyle Dvorak
Mitch Orcutt
Mary Pilcher
FLIGHT SCHOOL STUDIO
Managing Director
Jen Cadic
Production
Julia Gibson
Tara Merritt
Sulivan Parker
Interactive Developer
Kyle Barnes
Adam Brzozowski
Laurent Horisberger
Game Design
Johnna Bearden
Concept Art
Ruby Wang
CG Artists
Melissa Gutherie
Jude Huddleston
Daniel Zinck
CG Lighting
Sungman Pyun
Technical Supervisor
Joseph Kiser
Technical Artist
David Fulton
Animation
Beavan Blocker
John Durbin
Ryan Hartsell
Audio Engineer
Frank Pittenger
Music Composer
Barrett Lewis
Media Engineering
Justin Gladd
Frank Salazar
Branding and Graphic Design
David Hummel
THE DEPARTMENT OF WONDER
Cast
Aaron Alford
Andi Roberts
Chelse Tillman
Chess MacElvaine
Dano Colon
Daniel DeVous
Daniel Regojo
Dave McClain
Dillon Dewitt
Drew McCord
Gabriel Regojo
Gabrielle Hudencial
Jhonu Harris
Jonathan Gonzalez
Krystle Liggins
Maggie Maxwell
Manniah Harris
Nina Dewendt
Olivia Swasey
Steve Irish
Tyrie Wallace
Rebees
Tristan Simon
Taryn Anderson
Jessica Baldwin
Wally Davis
Jacquise Johnson
Matt Ragan
Victoria Reid
Abi Subendranathan
Jessica Zuniga
Special Thanks
Mamma Crum
Weston Clark
Marta Fabian
Avec Fabian
Rever Fabian
Tezra Fabian
Martin Iorio
Stephen Vekovius
City of Sugar Land
Brought to you by
Lionstone Investments
Texas Teacher Retirement System of Texas
The Experience Trust